Cuckoo Workout
Inspiring exercise breaks throughout the work days with Cuckoo Workout
Cuckoo Workout activates employees in sedentary work by giving them brief exercise breaks.
The Cuckoo Workout web application helps to remember activities during the work days with game-design elements. Reminders make sure that the breaks are not forgotten, and over 400 exercise videos guide employees through cardio, neck and shoulder, lower back, brain challenge, mindfulness and groovy Cuckoo breaks.
With exercises, employees collect coconut points for themselves, for their team and company. The newest feature of the web application allows employees to collect coconuts by using stairs, taking walking meeting etc. These new activities are customised to each customer company to reflect their wellbeing strategy.
Mobile application
Cost efficiency and usability in the same package
By adding new features and gamification elements the mobile app raised the stakes. In addition, chosen technology guaranteed cost efficiency for the client.
Multiple new features and a smooth mobile experience
Cuckoo Workout wanted to offer their users a better mobile experience by creating a new app to support the existing web application, and to replace the old mobile app with less features. A mobile app was requested by the users of the web application, because it is increasingly often used during working trips or remote days.
The new features being implemented include:
Taking breaks:
Users can either take the next video break or can choose from favourites and other categories.
User progress on map:
Users can track their progress on the map and see the levels completed after taking breaks.
Users can add videos to favourite:
Users can save videos of exercises and access them again at any time.
Users can add a colleague when taking a break:
Possibility to add colleagues when taking breaks in groups.
Users can edit profile settings
Intercom chat integration:
Customer messaging platform which allows admins to communicate directly with the users.
Cost-effective choice of technology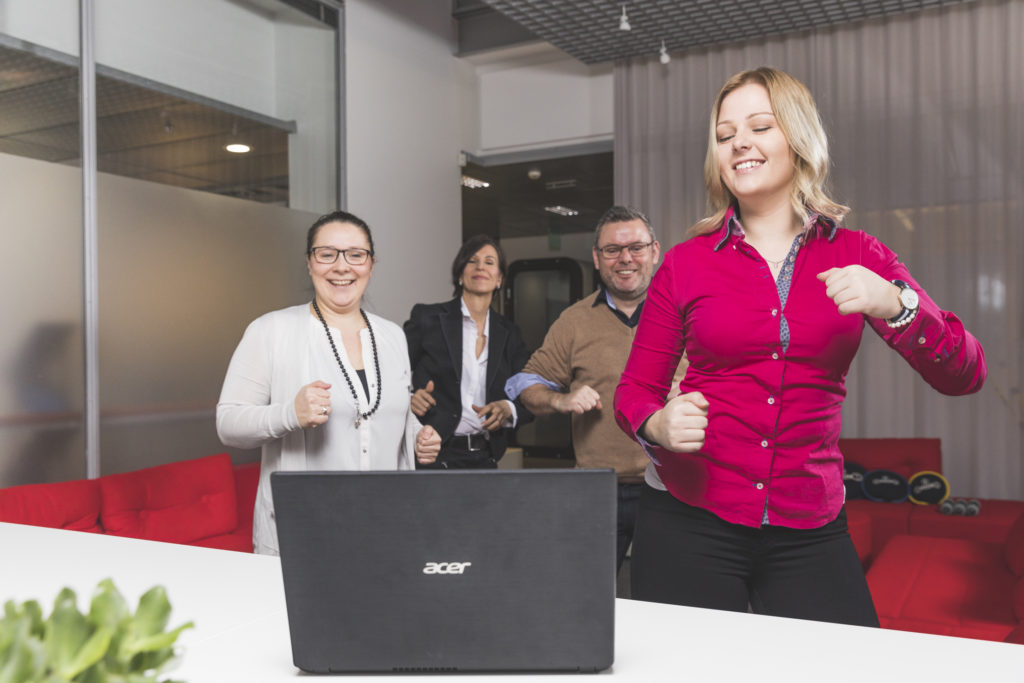 The main reason behind choosing React Native as framework was to cater about cost efficiency through being able to minimise development hours. We just had to write the code only once and port it to iOS and Android instead of developing two different apps for each platform.
Growing amount of happy users
The Cuckoo workout service is already being used in about 80 companies and has about 11 000 individual users. The users have given positive feedback about the service making work days more effective, social, and reducing sick leaves.