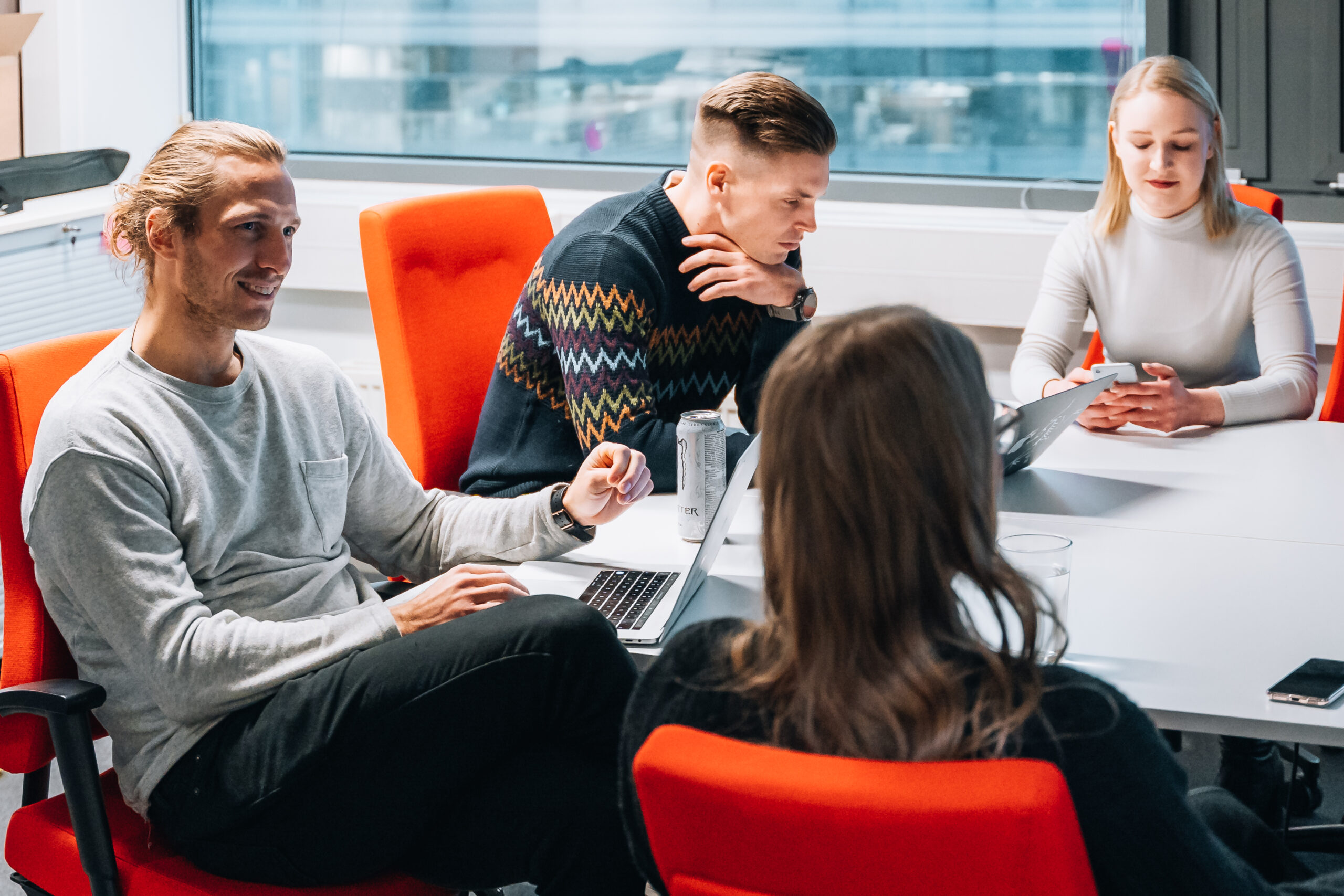 Continuous development is a systematic and deliberate development of an online service, aimed to ensure that your online service works seamlessly and in a customer-centric way. Through continuous development, we can ensure that your online service evolves hand in hand with your business.
Benefits of continuous development
In the continuous development model, Exove allocates a dedicated design and technical team, as well as a project manager, to the project which enables a more organized approach to the development of the online service. We keep the goal clear and focus on the future resilient online service. Our goal is to provide both our expertise and our vision for the development of digital services.
Who benefits from continuous development
Continuous development serves companies and organizations which need a little help with their existing digital services. We take your online service to the next level. As with everything we do, we put the end user at the pedestal and develop better services, with user experience as the top priority. When continuously developing the service, it does not become outdated and its lifespan can be extended.
Can we help you develop your online service? Contact us 🔥