Trainee program
Application period for 2023 trainee program has ended. Until next year!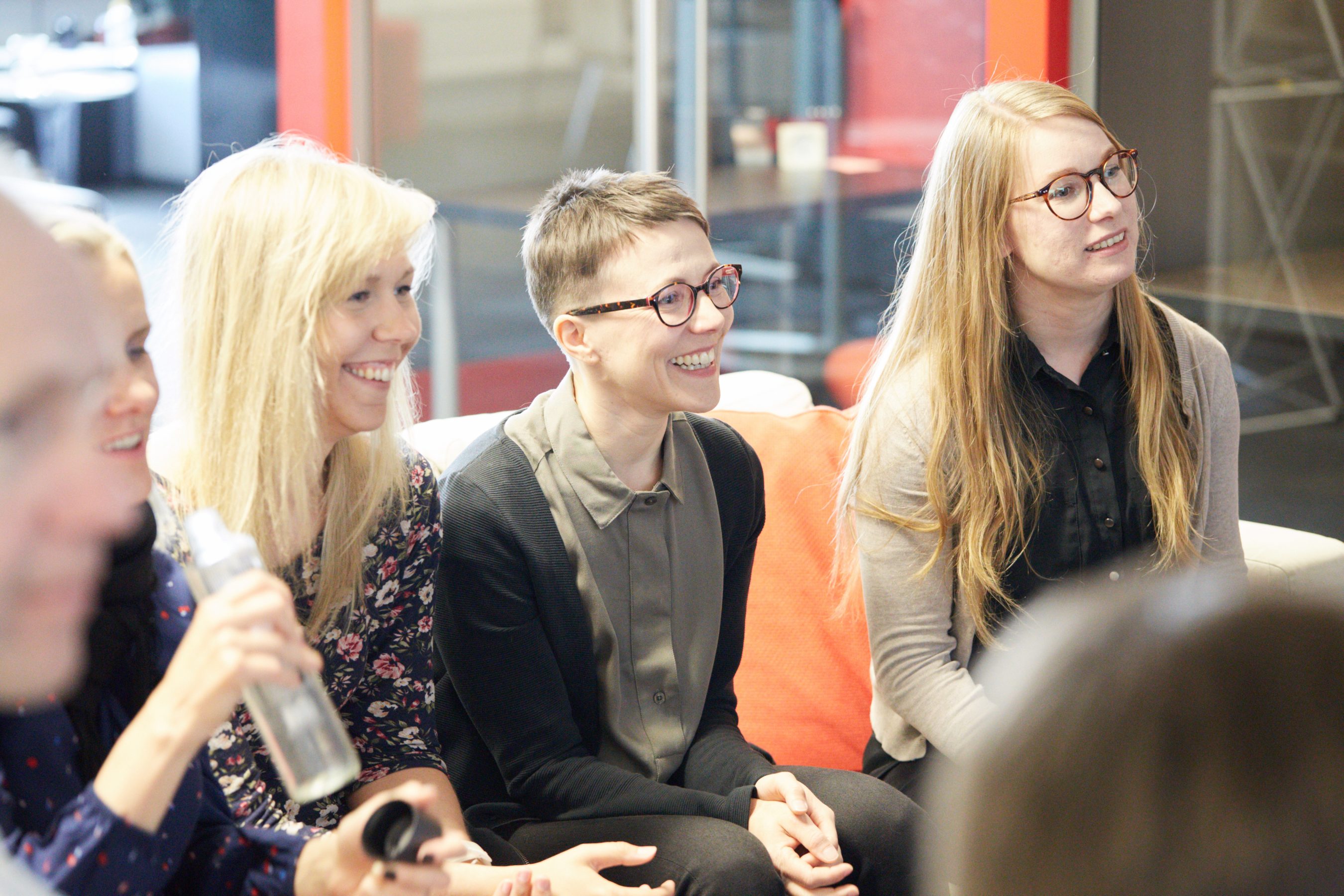 What Trainee program?
Exove's Trainee program occurs each summer and it's a paid internship for the future stars of the digital business.
Trainee program is more than a summer job – it is a possibility to get into real projects with friendly colleagues.
This is your start at becoming a future professional!
"
Working at Exove is very educational. You can learn new technologies at your own pace with the help of mentors and colleagues.
Developer Trainee, year 2021
What does the Trainee program include?
You get to be part of a real customer project and the project team.
Mentor to support your daily work and team who are ready to help you.
Once per week training to support your professional growth.
Many of our benefits belongs to you too, such as lunch, sports, and culture vouchers, flexible working hours and possibility to work remotely.

When?
Trainee program starts usually at the end of May and lasts at the end of August. Exact time varies depending on the chosen trainees possibility to start the program.
To whom?
University students, who are interested in working in the IT industry, who have theoretical knowledge and are fluent in English.
Previous work experience or certain credit amount is not required. We are looking for the right kind of friend to join our team.
How to apply?
The application time for our Trainee Program in the beginning of year 2023. Link to trainee positions can then be found on the top of this page.
Before sending out your application, we recommend to read our tips how to ace the interview for your first developer job.
"
I really enjoyed the program and I am looking forward to learning even more in the future!
Trainee, year 2020