How to ace the interview for your first developer job
You're fresh out of university, or maybe you've just gotten your first or second under the wraps, and the time has come to get out there and find a job. Here's some useful tips on how to ace the interview for your first developer job.
You know the feeling when you've been called for an interview; you stand there, about to step in and present yourself before some seasoned industry professional and potential employer-to-be, who waits like a hyena to rip your resume apart. Your palms are sweaty. Knees are weak, arms are heavy.
But it doesn't have to be like that. I started at Exove as a trainee straight after my bachelor's and I've been a developer here for plus one year now. I've raided our HR department for tips, just for you. In this post I'm going to give an insider's view of what the company looks for in trainee candidates' resumes and interviews, so read on and you'll be ready to ace that interview!
The application process to become a trainee of course begins with you submitting your resume online. What usually follows, is a round of interviews, a programming test and a second, final round of interviews.
The Resume and Cover Letter are a window to your soul
Drafting a solid resume and a cover letter are the first steps on your path to get to the interview. Make sure you've got the essentials down: your information should be presented in a straightforward and easy manner, without major typos.
You might not have a lot of experience in working life or different technologies when you're applying for a trainee position – and that is alright, nobody expects you to have an extensive portfolio or years of experience for an entry level position.
1. Show genuine interest
When you're applying to be a trainee, first and foremost you should express a genuine interest towards the job and a willingness to develop yourself.
2. Focus on the relevant things
Focus on the relevant things in your studies and bring up any past projects or work you've done, as well as any expertise in relevant technologies. Also remember that software isn't just about you, the developer – it's very much a team effort, so any team working experience from the past can be valuable as well, be it from university group works or perhaps a sports hobby.
3. Turn your resume into something a bit more novel if you feel like it
If you feel like you can pull it off reliably, you can turn your resume into something a bit more novel, such as a nifty website, but you shouldn't put form over function: it's more important for your resume to serve its function in communicating your qualifications and experience clearly (but of course a novelty resume that blows everyone away can be a statement to your skill).
The Interview is an two-way dialogue
Alright, you made it! This is it, the real thing. The interview. Your palms are sweaty. Knees are weak, arms are heavy…
Except no, not this time since you're coming prepared! So just be your relaxed, confident self and get out there!
4. The interview is a dialogue, not an interrogation
The interview is a dialogue, not an interrogation. Just as the interviewers get to ask you questions, it is just as important for you to interact with them. Before the interview you should try to find out as much as you can about the position you're applying to (it'll look silly if you don't know what are you applying to anyway) and any questions you have remaining can be asked in the interview.
5. Review your own application and be honest
It's likely you'll hear some questions about what you've written on your application or your resume, be it either in the first-round interviews or in the (often) more technical second-round interviews, so it's best that you review your own application as well. One sure-fire way to get yourself disqualified is to write a dishonest application, it will show in the interview as well and leave a bad image of you.
It's best to talk about your situation honestly; studying next semester and can't work full time? Drupal not your strongest tech? Worry not! Many beginning developers work part-time alongside studying and a genuine interest to learn ranks high when applying to become a trainee.
When I came to my trainee program interview, I was also applying for my master's programme at university and knew that after my summer as a trainee I'd be studying and couldn't work full time. I brought the issue up in my interview and the honesty was appreciated. Fitting working and studying together turned out not to be an issue at all and I'd worried about it for nothing.
6. Be open in learning new things
Additionally, it's important to acknowledge the nature of a developer job – it's all about learning and then re-learning. If you've already got React down to an art when you apply, that's great, but you shouldn't get stuck on one particular tech. An attitude of "I only do React because I think it is best" won't get you very far, it is both an outdated mindset particularly in web development and a definite turn-off for any interviewer looking for developers.
Be honest with yourself
The points mentioned here might not sound like rocket science – and that is for a reason: it is not rocket science. A lot of it comes down to getting the basics down, such as making sure your application is readable and that it has your information and when it comes down to it, remembering what you wrote on your own application.
Also remember to stress what's relevant to the position you're applying to, be it courses in university or otherwise, personal projects, other experience in tech, team- or project work.
You should also be honest with yourself. Why do you want to be a developer trainee? Waltzing into an interview only to tell the interviewer that you'd like to do job x, but you're going to start with this developer thing for now is going to make for a short interview. First and foremost, when you're applying to a trainee position, it's important to express a genuine interest towards the work and honing your skills while doing it!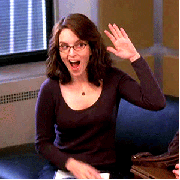 There you have it. These hints should help you when preparing to ace that interview for your first developer job! You can start by checking out our trainee program or open positions. Good luck in your job hunt!