RAY
Raymond – an exceptional, award-winning online magazine
RAY, Finland's Slot Machine Association, offers games all around Finland and online. The profits from the games are channelled back to society to promote the wellbeing of everyone.
Raymond is RAY's award-winning customer magazine, that features stories on the world of gaming from many different perspectives, offering an entertaining and ambitious take on the matter.
Client objective
RAY wanted to bring their customer magazine Raymond online. The print version of the magazine has very high production values for both the design and the content, so it was clear from the beginning of the project that these need to be retained.

Online magazine
Award winning website
Raymond.fi retained the visual elegance and impact of the magazine, and created the best possible experience for users accessing it from all different devices.
Solution
During the spring of 2014 we held multiple workshops together with the extended project team. We also iterated through many prototypes of the user interface to find the best possible way of bringing Raymond into the digital domain. Our goal was to retain the visual elegance and impact of the magazine, but at the same time create the best possible experience for users accessing the site on mobile or a tablet. Because many content editors will be administrating the site, we chose WordPress as the content management solution, since it was already familiar to many.
Results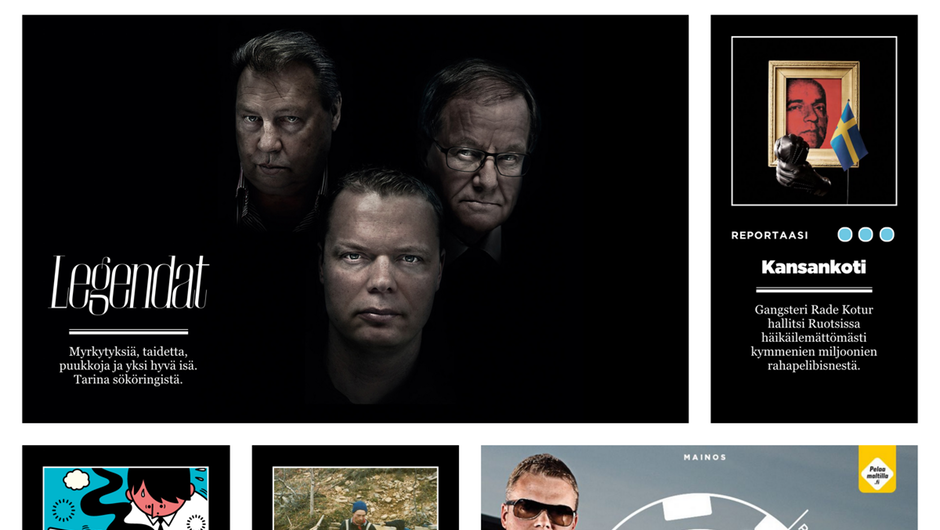 As planned, Raymond.fi was launched in October 2014 and has gotten a lot of good feedback from the audience. Judging from the feedback, we have succeeded in adding a digital dimension to Raymond's world.
Raymond.fi won The Digital Solution of the Year award in Edit Competition 2015 and The Best Design award in Grand One 2015.