How Neste succeeded in digital growth
Did you know that Neste, the Finnish energy company, is the largest producer of renewable diesel in the world? Or that it is ranked the second most responsible company globally? How about the fact that it owns one of the largest online stores in Finland?
One of the largest online stores in Finland — what? Juho Korpela, Head of Digital in the Marketing & Services business unit at Neste explains how digitalization has a big impact in the industry that is perceived far from digitized. More and more efforts are put into digitalization and it pays off.
Read more about how Exove has helped Neste in digitizing here.
Neste is developing its business digitally
Neste is investing strongly in the services built around their products and has launched several new digital services in recent years, while planning to continue bringing new services to the market in the future.
With the Neste SmartTruck service fuel consumption, costs and emissions can be optimized. LubeService on the other hand remotely measures the condition of lubrication oil in critical equipment such as in machinery systems.
Therefore, in addition to basic services and maintenance, numerous new services are being launched to help the end-customer, namely the user.
Sustainability and responsibility are important topics at Neste, and the base for them is being built by actions, not in marketing. Recently Neste was named the second most responsible company in the world. "Pretty cool for an oil company", says Juho.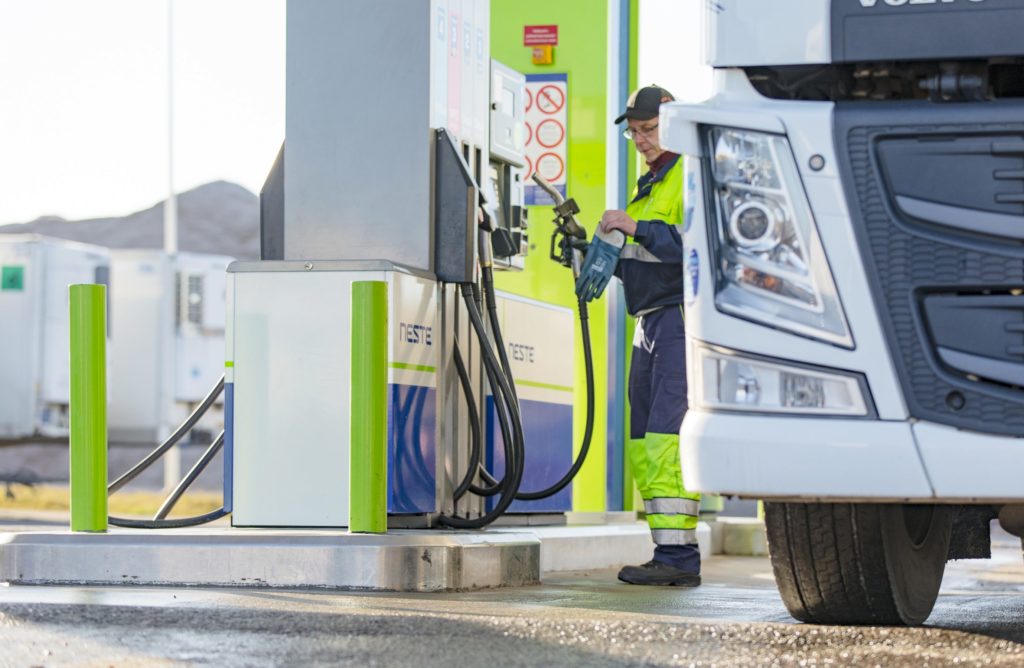 Instead of cutting down rainforests, Neste is collecting frying fat and other waste that can be used to produce diesel made from 100% renewable raw materials. And other interesting ways to support responsibility are on the way.
Digitalization plays an important role as a tool for guiding decisions in sustainable development. The environmental awareness of consumers is increasing, and people are increasingly more willing to take good care of the planet. It does not mean however, that lifestyles need to be changed completely — instead of giving away everything, we can make more conscious choices.
In the future, if we could trace back specific lots of raw materials it would add transparency towards the consumer. The consumer could find out for example how the fuel used by an airline, plastic trays in a cafeteria or the energy servicing of a city is produced and arranged. "You don't have to change the world, only the way the world works", summarizes Juho.
What is the reason that caused Neste to change its ways of working?
"
The single most substantial change has been the move to very customer-oriented approach.
Juho Korpela
The answer is simple; the world changes and consumer needs change. The emphasis has shifted from plainly offering products that customers can buy to figuring out the needs of consumers and business customers. Then, creating channels for ordering and service based on these needs.
"The single most substantial change has been the move to very customer-oriented approach", tells Juho. People expect and need different things than before, and different things create added value. We at Neste have begun systematically assessing customer needs, analyzing and learning as well as developing based on those needs.
The change at Neste has been fast-paced, and it has required exceptional courage to try out different things. And it has paid off. Last year the renewables business made about 500 million euros in operating result.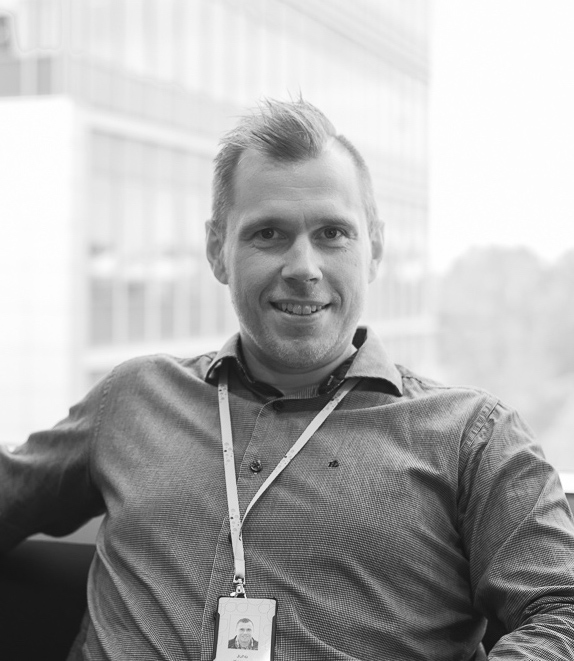 Renewal is at the core of the business at Neste which can be seen from the range of products they offer. "We have produced better products for our customers but it has been equally important that we have been able to internally, within Neste, show our ability to change and succeed also in these kind of things. Let's pay more attention to what is happening around the world and what the people want and appreciate", says Juho.
What kind of digital solutions can be developed in the fuel industry?
Mobility has a key role in the development of digital services. Neste has for example built a remote controlled capability in each of its stations' indicators. Therefore, fuel pumps can be controlled remotely and the network of stations can basically entirely be remotely operated.
In April 2017 Neste launched an app for mobile payments that can be used when refueling at Neste gas stations. The app offers new possibilities and has allowed growing the ecosystem. Now, for example the finance company Santander, has launched a mobile app for its customers, that can be used for mobile payments at Neste stations.
In the future, through Neste SmartTruck service, it will be possible to open the fuel pump and refuel without needing separate means of payment. Customers can do all of this by using the service inside the truck.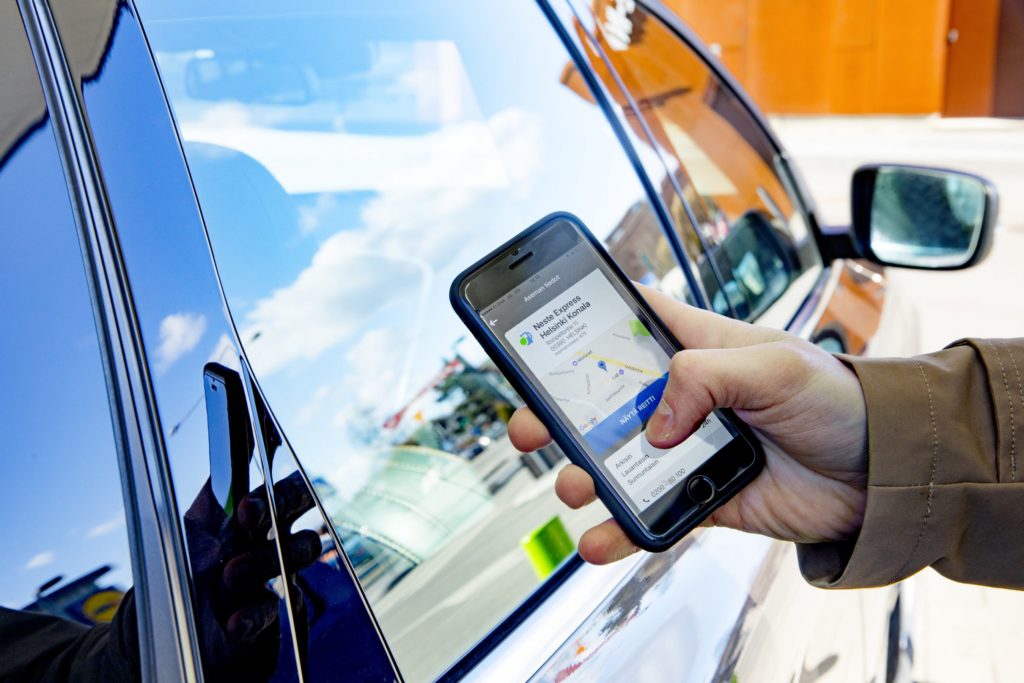 "We are able to automate and make things easier for the consumer, while creating value for transport coordinators, buyers and financial departments. It probably doesn't sound as cool and trendy as what some startups are doing, but it's important for a very traditional company like ours," explains Juho.
Success and business benefits
In recent years, a lot has changed in developing digital services at Neste. The online platform and channels for business customers were significantly renewed. The entire ordering process was considered from the customer's point of view, when the renewal was implemented.
The growth of the online channel as an ordering channel has been quick. Only a few people know how big the Neste B2B online store and ordering channel is. Monetarily one of the biggest in Finland.
The sales of online services has grown faster than all the other sales channels combined. At the same time the sales teams can shift their focus from handling orders to acquiring new customers. Not only have we developed new business, but also optimized the user experience, thus growing the existing business.
Renewing the platform has lead to creating new additional services, such as a service to reclaim VAT, which makes it easier for transport businesses to move between Finland and the Baltic countries. In addition, new methods for payments have been launched, such as mobile payments and prepaid cards for small, starting businesses.
How did Neste manage to grow its online channel so substantially?
No single change has made a significant effect on the growth of the online channel, but rather a combination of many changes. Neste begun to track its data, measure various things and form a big picture. Based on the results, they began to optimize and make continuous improvements.
"Small things – systematic doing and measuring", states Juho.
How to succeed in a digital development project? You can read more about Juho's tips and recommendations here (in Finnish).