Exove Care, our support service, includes maintenance, technical and user support, small-scale development and hosting services. We help with the maintenance of Drupal and WordPress content management systems, but other content management systems are also part of our support service. Our service is fast and high quality, which is reflected in the satisfaction of our customers.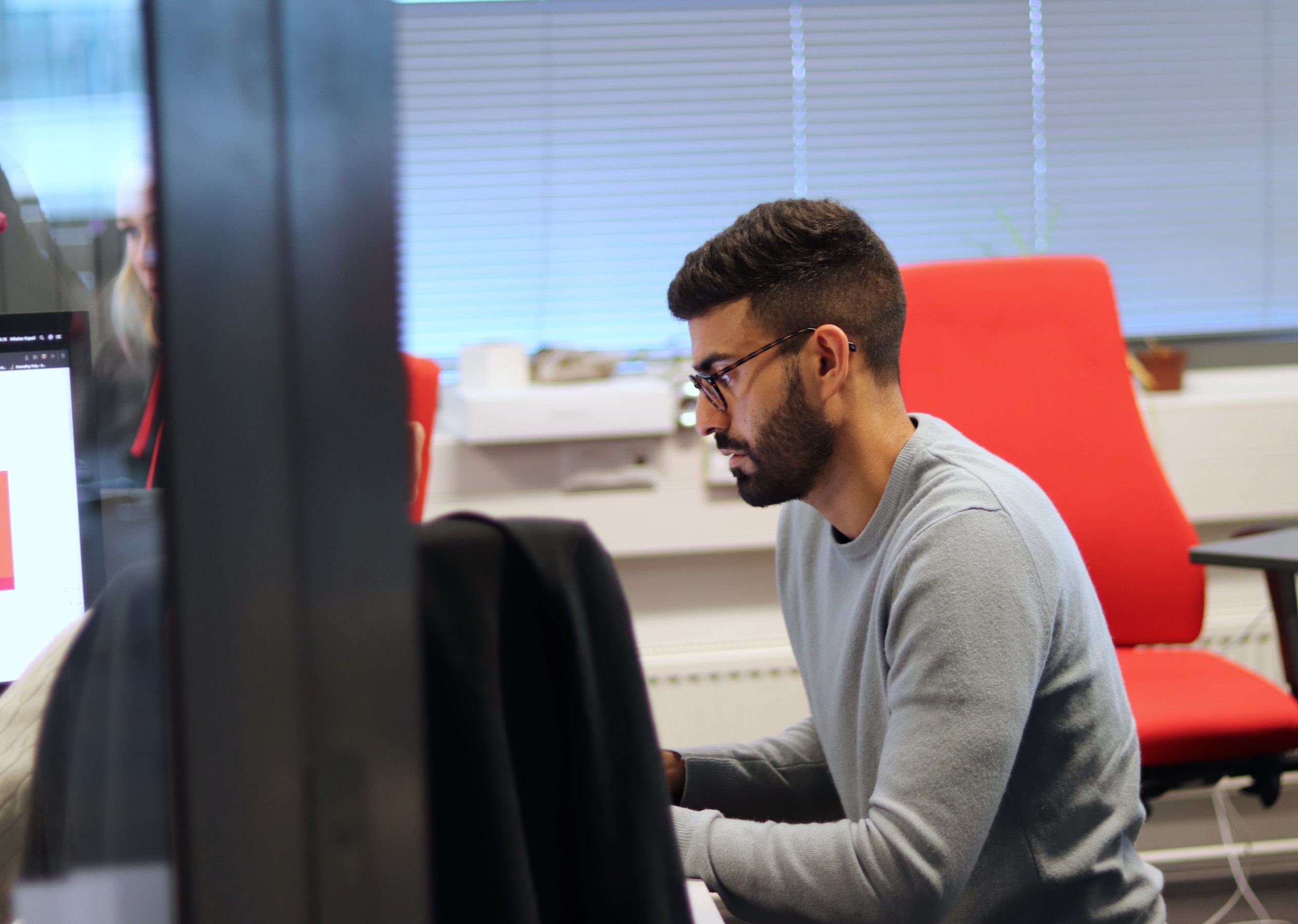 Ensure the lifetime value for your investment
Taking care of your digital services is crucial in ensuring the value of your investment. Exove takes care of your digital services for you.
To maintain your service, it needs constant care, and we partner with you to make that happen. Together with you, we define the data collection points of your service, then re-align the service design by that data and implement the changes accordingly. We optimize the features of your service to reflect the changes in your business.
Combined design thinking, development, maintenance and cloud hosting gives your business the edge you need for the demands of tomorrow.
Continuous Development
We live in a changing world and to keep up with it, your service needs continuous development. We provide the seamless collaboration of all the professionals from data-driven service design to passionate development on the latest open source platforms to make sure your service is kept on top of its game at all times.
With a continuous development partnership, all your needs can be fulfilled either constantly or on a need basis, with a fast response. If your continuous development needs require it, we'll dedicate a team to work on your service.
Maintenance
Maintaining your service ensures your data stays safe. Fast response on security vulnerabilities and regular updates keep your data safe and your service stable. Monitoring the performance and availability of the service gives you a peace of mind.
Support
Well defined SLAs with service providers make business owner's life easier. We offer basic, extended and full 24/7 support, depending of your support hour and reaction time needs.
Exove is also able to support systems developed by other suppliers and has defined processes to move the systems under our support.
Hosting and training
Exove hosts your services with tailored packages that keep your business systems going. The cornerstones of our offering are simplicity, dependability, and business value. Based on these, we offer a well-defined set of hosting options for small, medium, and large systems, as well as for various technologies and platforms.
With proper training your employees are able to achieve your business goals with the systems. We train your employees to use and maintain all the systems provided by Exove. We also offer trainings for system development. The training is always tailored for your needs.
Audits and transfers
In auditing a digital service, we get to see under the bonnet, and produce a comprehensive report on the current state of the service, including information security.
If the transfer of the service to a new environment is needed, we offer consulting assistance with the new environment, but we also help with the transfer of the service for example to the cloud.
"
Exove Care's support and maintenance service takes care of nearly 90 support customers' Drupal and WordPress online services, as well as other digital services.