City of Helsinki
Valoisa Baana
Helsinki celebrates the UN International Year of Light 2015 with the Bright Baana event. In September 2015, the bridges of Baana were transformed into lighting installations for four days. The City of Helsinki Public Works Department commissioned the work for the visual design and digital concept of the Bright Baana campaign.
Client objective
During the Bright Baana (Valoisa Baana) event around ten lighting installations were implemented on the just short of 1.5 kilometre route from Mannerheimintie to Länsilinkki on Mechelininkatu. The international Year of Light declared by the UN aims to increase the awareness of the possibilities of lighting technology as the promoter of sustainable development. In accordance with the theme of the Year of Light, the lighting installations of Baana utilised energy-efficient light sources and smart control technology, which reacts to the pedestrians and cyclists on the route. Exove was responsible of the campaign visuals and digital concept. The goal was to inform, guide and inspire visitors.

Solution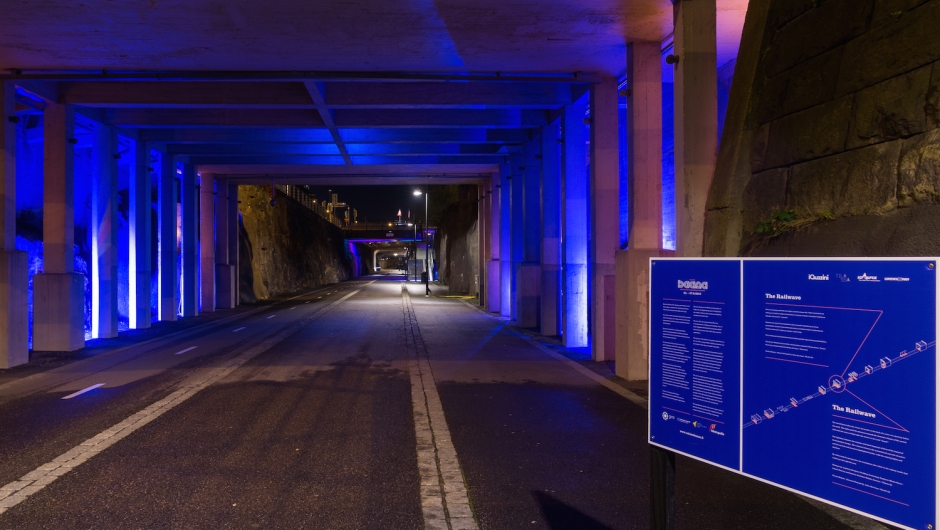 Exove designed a digital campaign concept for the web and interactive city screens as well as the visual identity of the whole Bright Baana event. The different light installations were mapped into a digital path of Baana that the visitors could browse through while walking through Baana. The spots of the installations were illustrated and the logo got its form the the first tunnel below Mannerheimintie. The event was also marketed through a video-ad on downtown digital screens in the center of Helsinki.
Results
As a result, the light installations were presented in an entertaining way also in the digital realm. Furthermore, the campaign visuals succeeded in illustrating the nature and environment of the event.