Tehy
Tehy – Easy content management and usability on three different domains
Tehy is the largest trade union in Finland for health and social care professionals and students with more than 160.000 members. The main goal of Tehy is to supervise and improve the economical, professional and social interests of its members. Exove implemented Tehy's new multi-domain website including tehy.fi, tehylehti.fi, and tehytk.fi using Drupal to serve customers with all devices and with improved user interface.
Making the content management easier by clarifying and unifying the content of the site
Tehy wanted to renew their web site completely, modernize the user interface, and improve the usability of the service. Tehy also wanted to make the service mobile friendly.
It was important to both clarify and unify the content of the site, and to make it easier to find. The new site should also help the recruitment of new union members.


Website renewal
Easy of use for editors and end users
New web site makes the editors work easier and guarantees great service experience for the end users.
A key objective was also to have a brand new content management system and make the work of content editors easier.
Drupal's domain access module enables publishing content to one or more of all three individual domains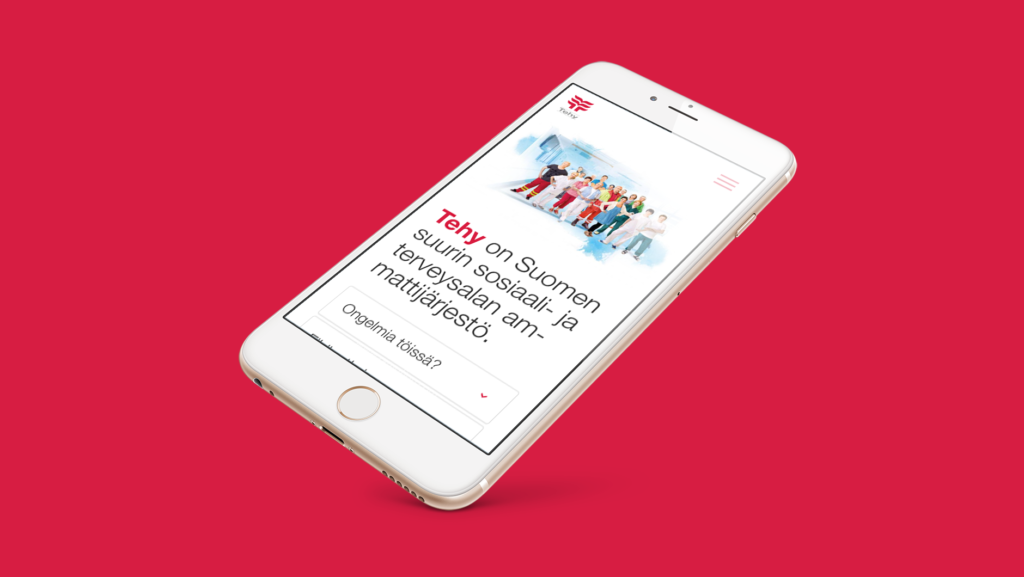 Exove was responsible for designing and implementing the new web service based on a preliminary concept and requirements. In the design phase, the concept was clarified in a series of workshops that produced user personas, target groups, site structure, and content priorities as results.
We developed the site using agile process on Drupal content management system, which is integrated in Tehy's member register, an external event platform, document management system, and Tehy's social media channels. The site consists of three individual domains but still makes it easy to publish content on one or more domains through Drupal's excellent domain access module. That way different sites can use the same content with varied designs. We also implemented a single sign-on feature so that users don't have to login multiple times on the different sites. There is also a separate protected part of the site for a specific user group.
Exove's consultant helped Tehy by taking care of project management on their side.
Positive feedback from the client and the end users
The project was delivered successfully and the service has received positive feedback from both the client and the end users. In a feedback survey most of the end users gave the service good or excellent grades.
Exove continues to actively develop the service together with the client based on feedback and ideas that were discovered during and after the project.