Eerikkilä
MyEWay – Powerful sports coaching made easy
Creating a monitoring service you can carry anywhere
Organizing sports coaching for players from the age of seven to adults involves a lot of tasks and moving parts. In the time where even the youngest players carry their mobile phones with them to the practises it's only natural that also coaching happens there.
Eerikkilä, a Finnish sports academy, decided to solve the problem with a web application. MyEWay was planned as a daily tool for players, coaches, managers, trainers and other personnel in sports clubs.
Eerikkilä already had an existing system where football and floorball clubs could monitor development through a web application. But the system was aging fast and it did not offer a good mobile experience. Eerikkilä wanted to further develop this service with more features and especially focus for mobile usage where the service could be used in all platforms.
The system was heavily involved in all activities where teams monitor their players' development. Eerikkilä uses the application for example to monitor players development in multiple areas, including test results, surveys, training objectives and exercises.
Application
Easy to use monitoring service
We created a monitoring service that one can carry anywhere, to help organizing sports coaching for players, in any place or device.
Monitoring all aspects of players' development
The decision was to build a completely new system with node.JS, MongoDB and Angular. The first step was to migrate existing data to the new system.
The old system already had a very extensive amount of valuable data. To give some perspective of the amount of data already present: There were almost 600 000 diary entries for players keeping track of their daily trainings.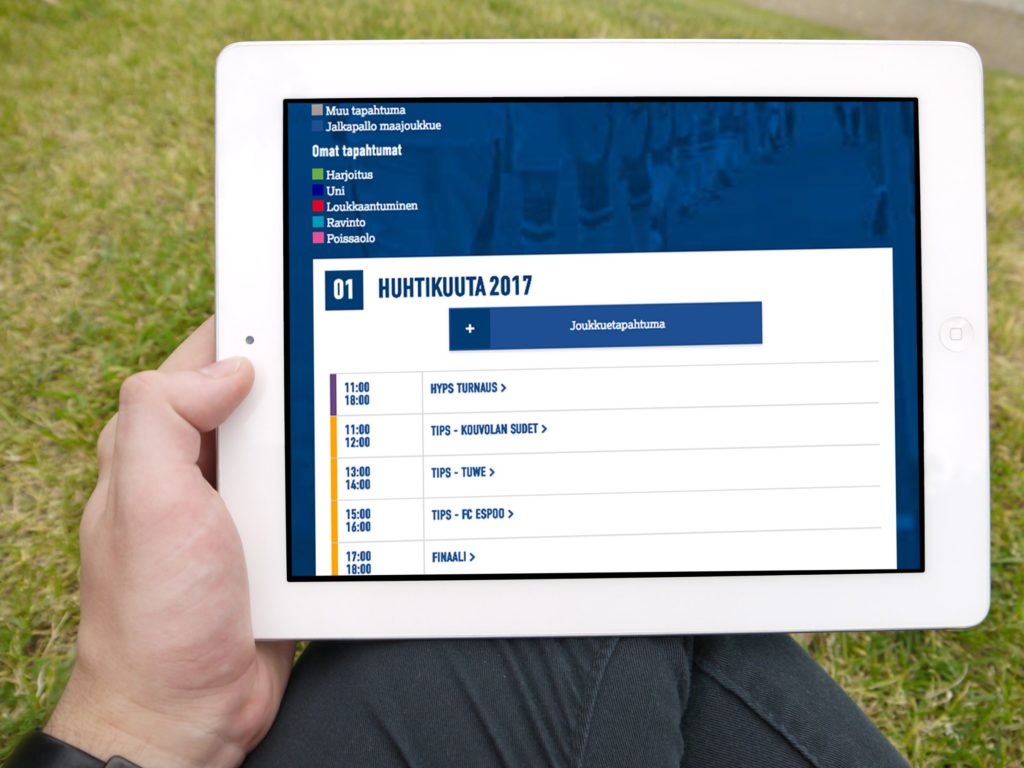 There are several key features in the system which teams use to organize and develop their daily work including:
In addition to the development monitoring Eerikkilä wanted to have a learning environment system where they could organize courses. The learning environment was built on top of open the source system Moodle. Exove built an integrated user system where users of the development monitoring application could also use the learning environment.
Members from all over Finland
MyEWay has been in use now for over two years and it has been polished as a very versatile and broad system where floorball and football players can monitor their development and keep learning new things.
System was built so that Eerikkilä is able to monitor players in several ways. Eerikkilä organizes events throughout the year where teams from all over Finland come to Eerikkilä to develop themselves. These events are monitored with test and survey results stored to MyEWay.
Players and coaches can also use the system on team level, and monitor their results on team level. All this information is combined and players can for example compare how their performance has changed between different time periods.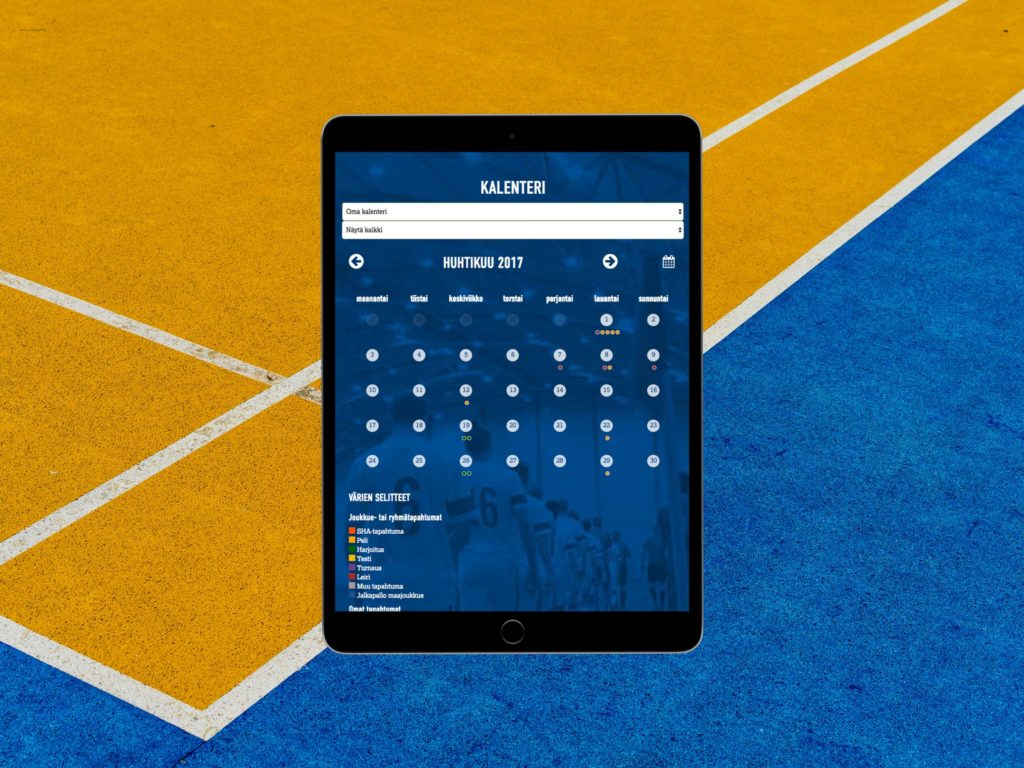 At the moment there are over 100 clubs and 800 teams with over 9 000 active users using the system.