Looking for a direction for sustainability
I remember when in the early 2021 Helsinki area got a good amount of snowfall. It gave me a brand new way to meet with my supervisor for a development discussion – on skis. A few laid back conversations with colleagues around the holidays turned into a semi-serious topic for my development discussion. I wanted to drive sustainability issues forward at Exove. On a cross country skiing track in early February last year we agreed that that was it, the beginning of a sustainability program.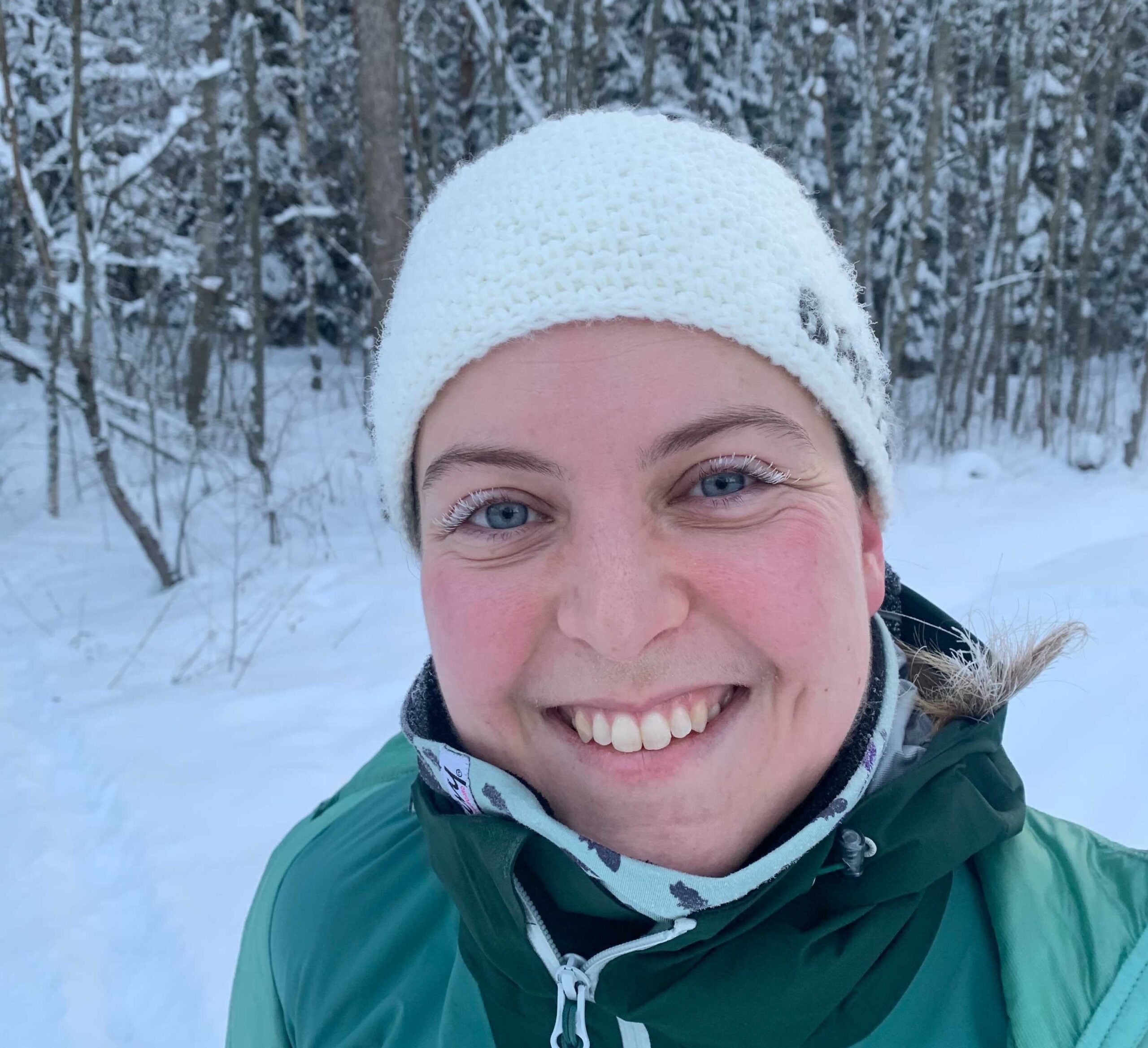 During the spring our Slack group was filled with benchmarks, research about sustainability, SDGs and GRI, terminology and excited commentary. The body of the sustainability program was drafted in Miro with sticky notes, and it changed its form a lot. Ways to structure Exove's sustainability were numerous. So many of the sustainability topics were connected to each other. At one point you think about an internal way of working, but the next time categorize the same thing into external and stakeholder related project work. Each categorization is only one way to look at the entirety, and putting one topic in one category felt forced. And what's worse is that all of the topics felt equally as important. How could we select what should go into the final sustainability program, what to prioritize?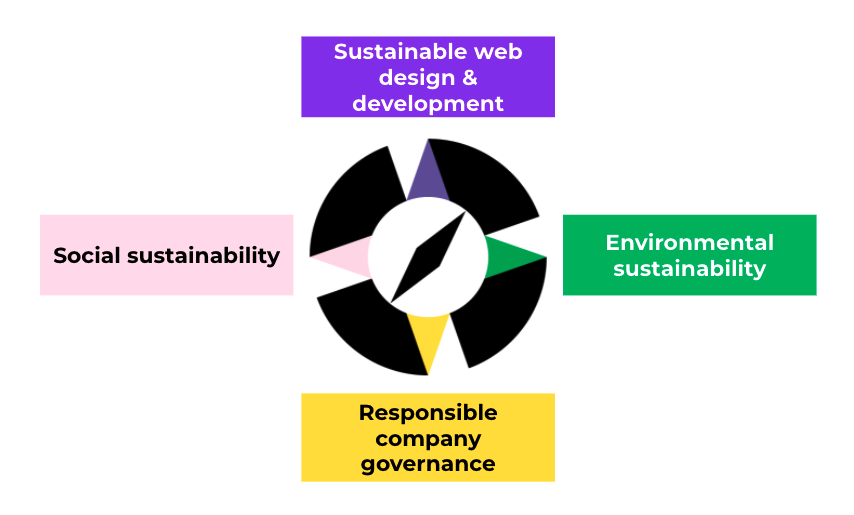 Dividing sustainability into environmental, social and governmental or economical sides is a common way to structure a program. Often sustainability is only limited to the environmental side. After all, carbon footprint has been on everyone's lips for years and years. Company governance is also quite an easy topic to comprehend. Social sustainability, then again, are getting more traction on our field and across businesses. As we are a consultancy company, our biggest impact ultimately comes through our clients, and the services we create for them. Therefore a fourth dimension (or direction as we call it) is sustainable web design and development.
Following our values, the core sustainability team wanted to participate all exovians into the sustainability program creation. Over the summer the program had found its shape as a compass. The four different directions cover both internal ways of working and external processes used with stakeholders and clients. On the other axis there are topics related to people and planet.
The corona pandemic did its trick, and getting exovians' input in the Sustainability Compass had to wait from the original plan from August until early December. Finally, as part of our Christmas party program, we all got to play the Compass game together. Read our next sustainability blog post to learn more about the workshop!
Now, after about a year from the development discussion ski edition I am again writing this blog post by the skiing tracks, in Lapland this time. This change of scenery has made me re-evaluate my values once again. The feeling that I and we want to work purposefully for our community gets stronger. In a year we have started carbon calculation for the company, created and iterated multiple versions of the Sustainability Compass. The latest version is now present on our website, and will be elaborated better and better as our works continues – after all, openness is an important value for us. I can also gladly say that sustainability keeps popping up in the smallest every day decisions and discussion with fellow friends.
Want to know more about our sustainability achievements and what we will be working on in 2023? Read our Sustainability report 2022.