Family Day at Exove
During the autumn of 2023, Exove organized a family day at its offices in Helsinki, Tampere, and Oulu. Family day is a special day for Exove employees and their families or loved ones. On this day, Exove employees have the opportunity to bring their families to the office, show their workplace, and make Exove more familiar to their family members. The office is set up with various activities, and afterwards, Exove covers the admission fees for a predetermined location or activity. This year, over 60 Exove employees and their loved ones participated in the family day.
The idea to revive family day came from one of our employees, Mikaela. The idea was brought up during an employer branding coffee time, as a positive memory from previous years when discussing various Exove events. The idea was developed and implemented, with the chosen timeframe being autumn 2023. In previous years, family day had been organized in one city for one year. This time, we wanted to make family day available to all of our employees within the same year, bringing a pleasant atmosphere to the autumn season.
"Roughly 7 years ago, our company organized the first family day and since then I've been lobbying to bring it back. Not because of the perks we got, although going to Linnanmäki or Korkeasaari was fun, but because it opened up our company for my family and helped to explain what it is I do at work. In my case the family day has now come full circle. To the first family day I brought my mom, who's standard question had been "So what is it exactly that you do?", along with my spouse. This year I had my own children with me who thought the day was "super exciting", told Mikaela Kindstedt.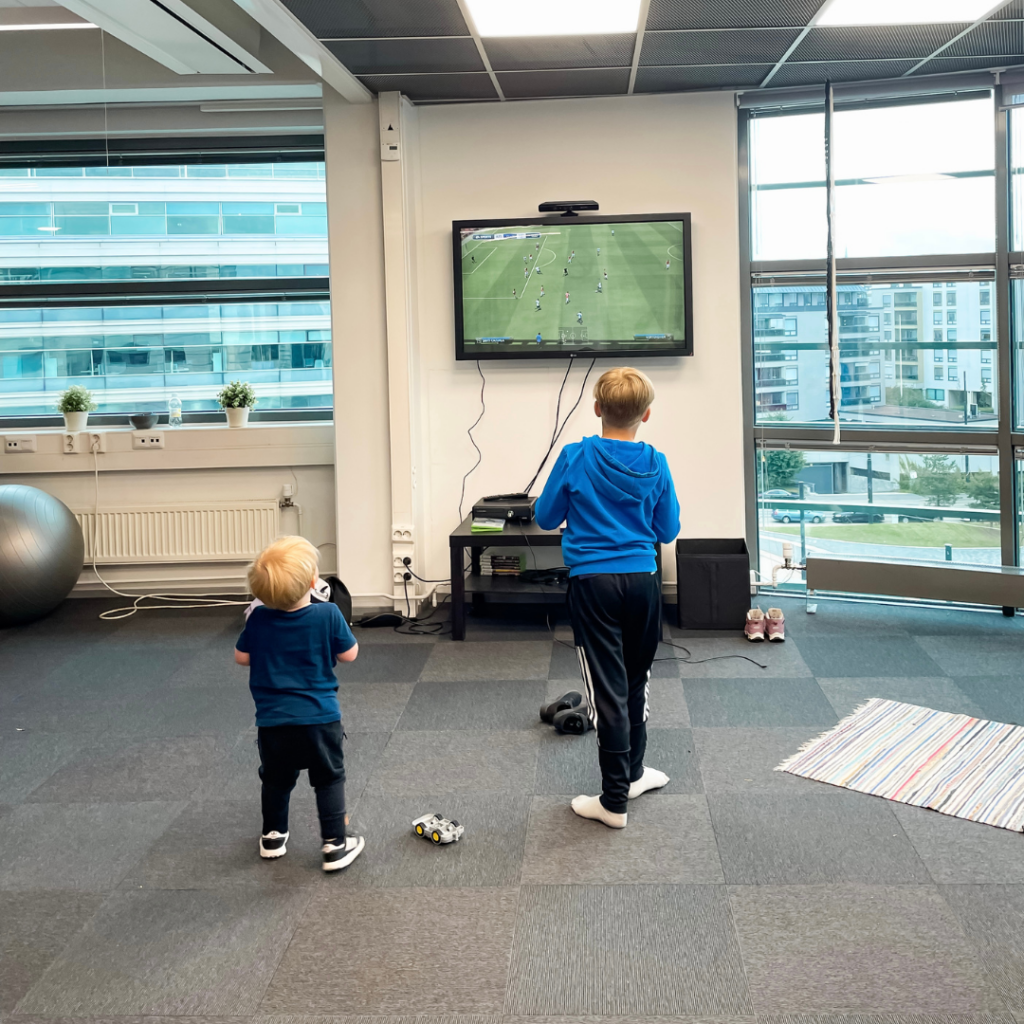 What the day included
At the offices, the program included a brief company presentation about Exove and various activities such as drawing, molding, and games. There were snacks available, and most importantly, family day provided an opportunity to casually chat with colleagues, get to know their loved ones, and spend quality time together with your own family or close ones. After the office program, those who participated in family day had their admission fees covered for a visit to Korkeasaari in Helsinki, SuperPark in Oulu, and to Vapriikki, located next to the Tampere office.
"Exove's family days were warm and joyful events for all participants. It was wonderful to show our children, spouses, friends, and other family members the people we work with and the atmosphere at Exove during our workdays. My spouse was impressed by the people at Exove, and my little daughters enjoyed the organized activities and the treats offered. And of course, the camels at Korkeasaari," shared Lars Oehlandt about the family day.
Even though the event was named "family day," any Exove employee was welcome to bring anyone they wanted. We want our employees to feel like they can be themselves in any situation, which includes participating in family day with the loved one of their choice, whether it's a grandparent, godchild, best friend, or partner.