Exove's promises
FLEXOVE & <TECH-XOVE>
Working at Exove is not only the best teams and interesting projects – instead of working hard from nine to five while someone's breathing down your neck, you get to decide how to form your work days to fit your daily life and become a guru in the technology field! Read more about Exove's value propositions below.
FLEXOVE = A promise of work flexibility
At Exove we want to invest in personalized flexible work that fits your needs – we guarantee every exovian the FLEXOVE promise.
First of all, whether you work remotely or from the office, you can always be yourself and come to the office as you are. It's also OK to take naps during the day or become the master of WORDLE – as long as the work gets done.
Secondly, a personalized way of working means a personalized career path. FLEXOVE promise contains a guarantee of supporting your individual development needs. How? For example we'll appoint you a mentor to help and inspire you in your daily work.
Furthermore, we promise to support your learning. Sometimes it means time investment and sometimes financial support or both. Additionally you will always get feedback on your projects – that's clear right?
FLEXOVE in a nutshell:
I don't want to make myself pretty in the morning → Don't do it. It's fine for us – you are pretty anyway.
I would like to take a nap during the day → DO IT!
Would you like to take a bigger role in customer meetings or keep out of the limelight? Either way we'll find a team for you which is a good fit to your wishes.
Do you like to work remotely? Great! We encourage you to order high quality equipment to support your work.
It would be nice to think of the next step in my career → Perfect! We have designed a career path program just for you.
<TECH-XOVE> = Technology promise
It's true that at Exove we might have the best know-how of Drupal in Finland. However if you start as a developer at Exove, it doesn't automatically mean that you are going to work with Drupal – especially if that's not your thing. We have committed to issue all exovians the <TECH-XOVE> promise:
We promise to expand the tech stack of all our developers.
We promise to keep Exove as an open source house.
We promise to support your wildest technology ideas and in fact we have established our own LABS to support this.
We promise to develop technology that takes everybody into account now and in the future.
We promise high-end projects to our developers. We have fascinating clients like Nelonen, Neste and Finavia – just to mention a few.
We promise to listen to our developers' opinions regarding the technologies that we use in projects. Learn from the best they say!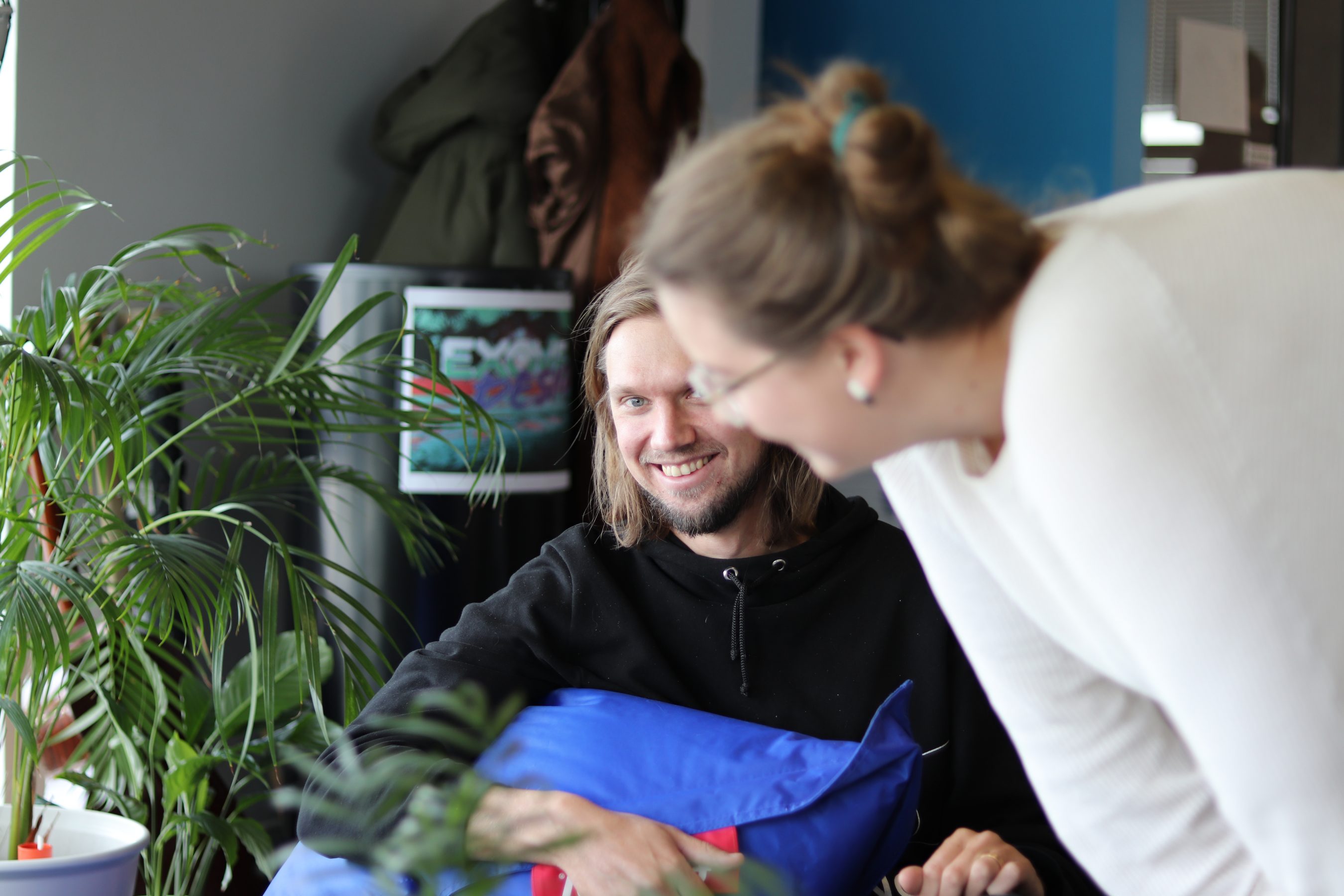 This is <TECH-XOVE>
Would you like to use React? Sure thing but you can obviously work with other technologies too!
Do you have bizard tech ideas? Great, let's try those together!
Would you like to work with meaningful customers? Perfect! We are currently working with Nelonen and Neste – just as an example.
Are you planning to expand your tech stack? No problemo!
Do you think that a customer could benefit more from utilizing another technology? Super, please tell us more!